Organic  Frost Protection for Horticulture
The 2003 – 2011 frost seasons have shown protection of most fruit crops down to -2C
HortResearch results
The full report can be found here
"ThermoMax (previously known as Garuda Warmth Spray) has provided a better than 50% increase in fruit set (on apples) over the control at –2 degrees of frost."
Utube video – ThermoMax on grapes taken to -4C for 4 hours
ThermoMax can be applied through drip irrigation lines. Good results achieved to -4.5C on avocados (some leaf burn but shoots and flowers were ok)
Since that research was done, the spring seasons of 2003 – 2011 in Bay of Plenty, NZ have continually shown excellent results on many fruit crops, when sprayed with ThermoMax. With -2C being commonly protected against, especially where ThermoMax was sprayed twice at 7 day intervals, followed by 2-3 week follow up sprays. In line with the HortResearch study on apples. -3.5C frosts appear to have left a 30% crop loading on kiwifruit.
Lesser results are experienced when the treated plants are nutrient stressed due to poor fertilisation or from 'girdling'.
Kiwifruit, Grapes, Avocados, Stonefruit, Pipfruit, Tamarillos, Passionfruit and many garden shrubs have been well protected by ThermoMax, in many regions of New Zealand and Australia.
Earlier flowering, especially in the following season, has been reported on most fruit types as well as increased flowering and fruit set. On Kiwifruit, it is regularly reported to bring flowering forward, by around 12 days. This early beginning to the season has also translated into earlier harvest dates.
Internal Warming
Trials on Avocados during the 2005 winter confirmed that ThermoMax works through increasing the internal temperature of the plants sprayed. On Grapes, growers have found an evening out of growth between lower grapes and those further up a hill, due to this process.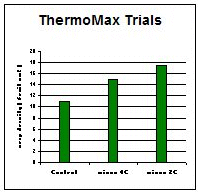 Trials on Apples  by HortResearch – fruit set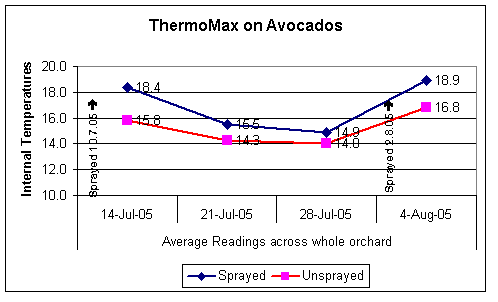 Internal Temperatures of Avocados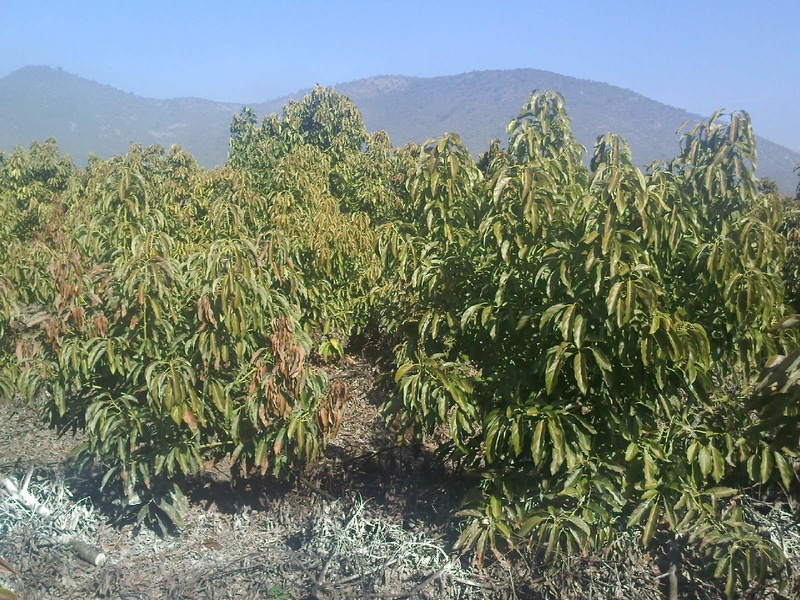 Avos in Chile 2011 – treated via fertigation at 250mls /ha
on the left – untreated, on the right treated area. These trees unwent a -4.5C frost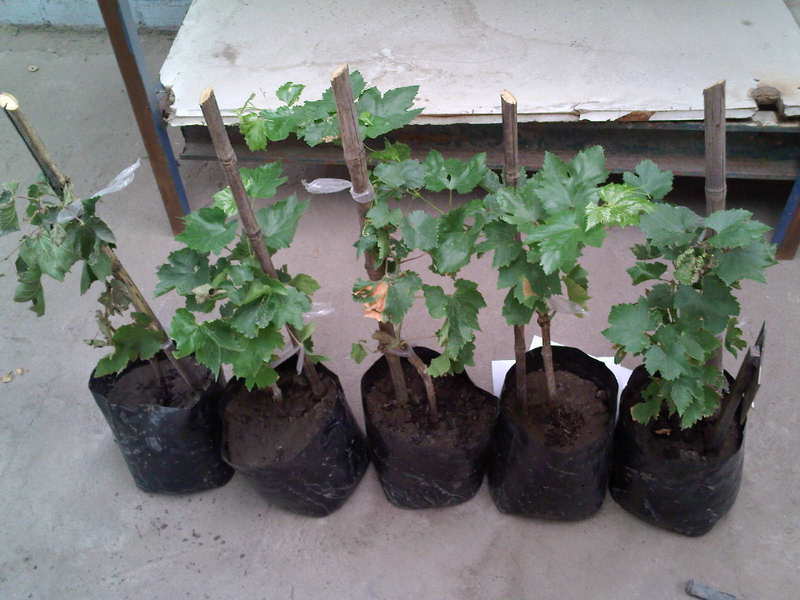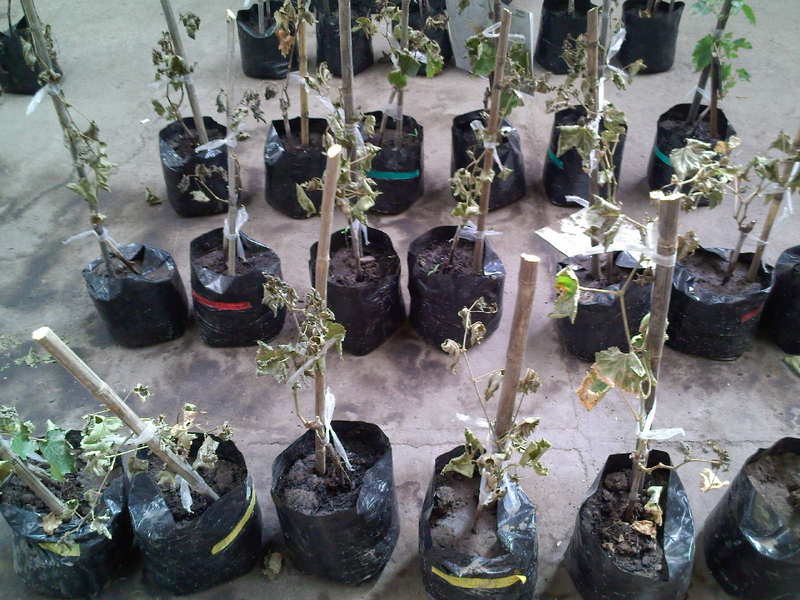 ThermoMax sprayed 3 hrs prior to 4hrs in a -4C frost  –  Three other frost protection products with 1 application, same frost
This trial is on thompson seedless grape variety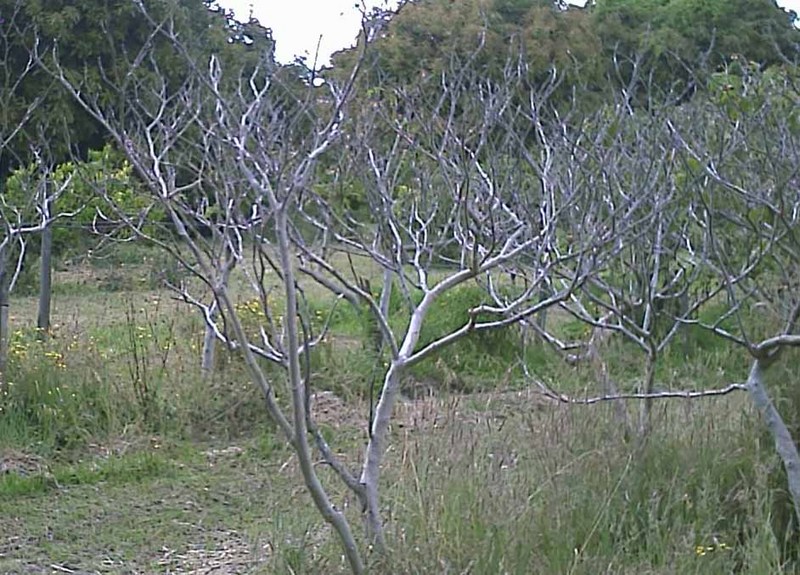 Neighbours Tamarrillos after -2c frosts in 2009
ThermoMax treated Tams with the dead control in the middle
Application Rate
250mls per hectare in the amount of water you normally use. 1 litre covers 4 hectares
100mls per acre and for garden sprayers use 2 mls per litre per 80 square meters
Apply ThermoMax twice, at 7 day intervals, followed by 2-3 weekly follow up sprays. It is best to have ThermoMax on two days before the frost if possible. Good results have been reported when applied the afternoon before the frost.
A few days before the fourth application of ThermoMax, apply Etherics 1000 as directed. Etherics 1000 can be included in with any other spray round products.
On Avocados and Tamarillos ( or anything sprayed throughout the winter ) apply Etherics 1000, two weeks after every second application of ThermoMax. ThermoMax can again be applied again a couple of days later.
Cost
$80 per hectare per application.Discounts are in place for large quanities. Purchase online here
Plants to be used on
Best for orchard and fruiting crops. Has worked well on Tamarillos, Avocado, Kiwifruit, Grapes, Citrus, Stonefruit and Pipfruit.
Annual plants and flowers can be 'bought on' faster than expected